Oakland left tackle Jared Veldheer is expected to be a highly-coveted left tackle in today's free agency action. When I took a look at him, I quickly saw a resemblance between him and a character on a television show. Let me know if you think this is pretty accurate. And yes, keep the size difference in mind.
Here's a photo that Fox Sports 910-AM in Phoenix posted. Veldheer is the mountain on the left.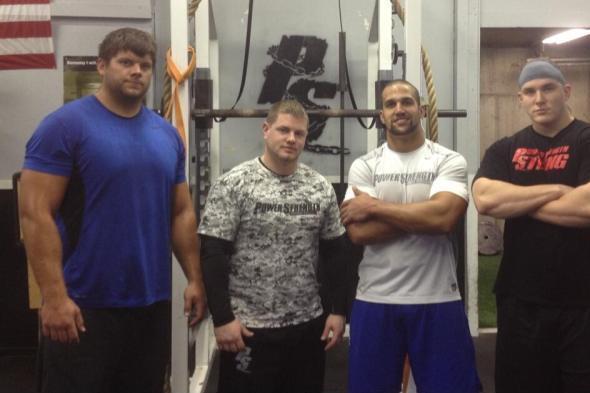 So who is the guy he looks like on television? Well, his name is Meegwun Fairbrother. He plays the head of security on the SyFy Channel thriller "Helix" which airs Friday nights.
Veldheer might be able to be a great left tackle but can he stop the spread of Narvik? I don't think so.