We are now going into the fourth year of Bruce Carter's career, and I have no idea what to think of him overall in Dallas. There's times in his career he has looked fantastic and I've thought that him and Sean Lee could potentially become the best linebacker pairing in the NFL. But then I re-watch the games from 2013 and believe DeVonte Holloman should be starting over him. Up until the last few days, I really didn't have any grasp on what Bruce Carter is and what we should expect from him in 2014. It wasn't until I got to the Minnesota game last year that I finally figured out what Bruce Carter's role should be on the team. But before I reveal that, let's take a quick look at Bruce Carter's tape.
Everyone knows Bruce Carter is athletic. It is the main reason why the Cowboys took him in the second round of the NFL draft despite his knee injury. They envisioned him flying to ball, sideline to sideline. They covet that speed at the weak-side linebacker spot, hence the reason for targeting Ryan Shazier in this years draft. Here are a few examples of him using his speed to track down ball carriers while running to the sideline: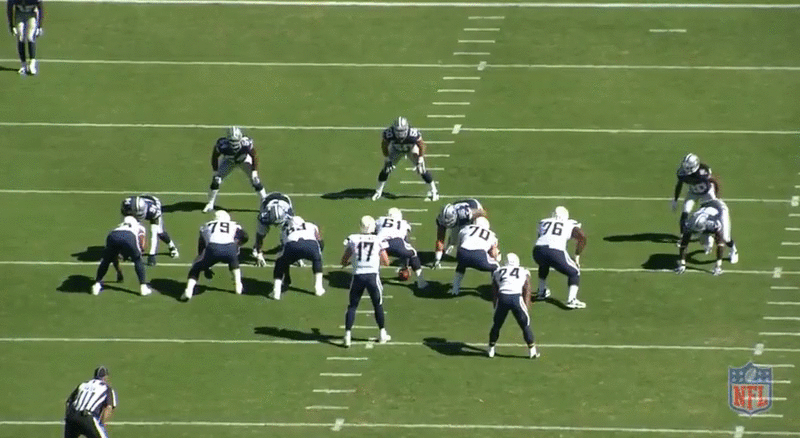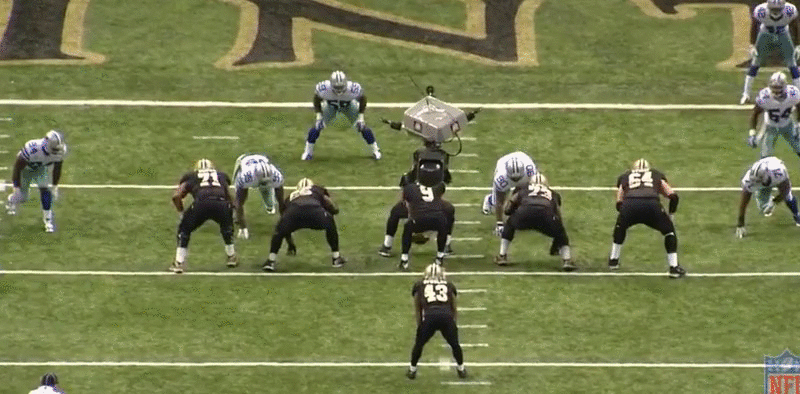 Blitzing
Another aspect of Carter's game that I do like is his ability to blitz. The Cowboys have tossed around the idea of bulking him up some and letting him rush on third downs. I didn't hate this idea, but it shows you what they think of his ability to get after the quarterback. He is a very natural blitzer, but he does lack the pass rushing moves to be a full-time, hand on the ground, edge rusher. What he excels at is blitzing in the "A" gap like Brian Urlacher in his prime. He's so quick and agile that he can beat centers off the line and avoid running backs with ease. Take a look:
My biggest complaint about Carter's overall game is that he just isn't very good in the run game period. I previously showed you a few plays where he was able to chase down players running to the sideline, but that doesn't happen as much in the NFL. Most of the running comes between the tackles and in order to be successful, you need to be disciplined and instinctive. Neither of which is Bruce Carter. The other is that he isn't a strong player, so when full backs lock onto him, they can really open up lanes for running backs. I am going to show you two examples of this on back to back plays from the Saints game. Watch as both times the fullback gets to Carter and moves him out of the lane: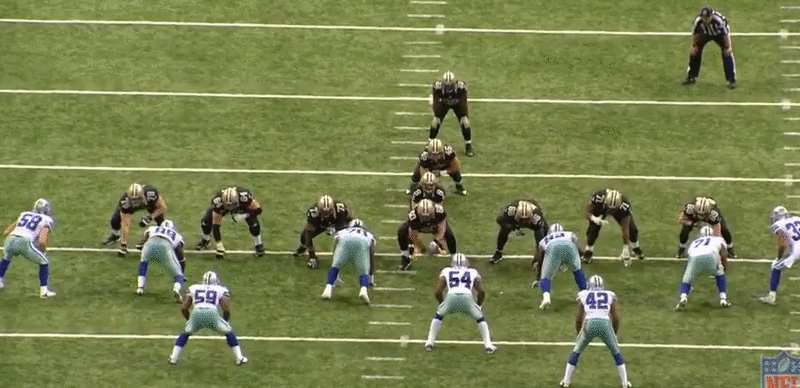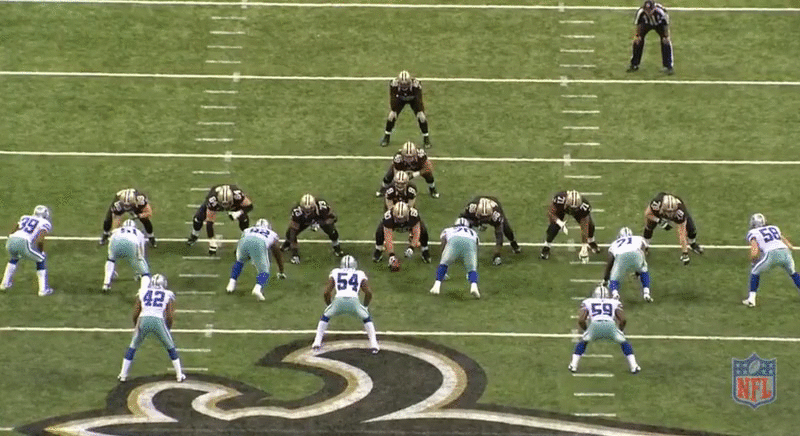 If Bruce Carter is more stout and closes off those lanes better, neither play is very successful. But because he lacks the strength and the vision to see where the running back is going, both runs are big ones that resulted in first downs. I will give him some leeway as he was playing middle linebacker in both plays, but this is something that showed up time and time again when I watched him play. Teams were targeting him with full backs and tight ends. And if they did get a block on him, it typically resulted in a big play in the run game.
My overall conclusion of Bruce Carter is this; I think he is an outstanding nickel linebacker that can cover and rush very well. He thrives in that role. And when plays go sideline to sideline, he does very well. His biggest problem is when he is asked to play between the tackles and make plays. He just doesn't seem have the instincts and the ability to shed blocks consistently enough to be an every down linebacker. This may seem like I am giving up on Carter's career, but in fact I am not. I think Dallas would be wise to just use him as that nickle 'backer instead of asking him to play every down. I would be in favor of Justin Durant playing the weak-side linebacker spot on most early downs, and then rotating Carter in on obvious passing downs and on third down. That to me would be putting Bruce Carter in the best situation to succeed.
[fanmob id="88eae679-91d3-48f0-84f2-03c3ce202e6f"]
---
Don't forget to follow your insiders: Ethan Taylor, Jeff Magnia, Marcus Mosher, Mark Lane, Matt Thornton and Michael Sisemore

Make sure you follow @cover32_DAL and @cover32_NFL on Twitter for all the latest breaking news, columns, blogs and features from the Cowboys and the entire NFL.