A few weeks ago, our friends at Pro Football Focus made the argument that Cole Beasley was a "Secret Superstar" for the Dallas Cowboys last year. They argued that Beasley was one of the most effective slot players in the NFL in 2013, and I happen to agree with that assessment. Today we are going to look at a few plays from the season and why Beasley was so effective when used.
Anyone who has read my posts for awhile know that I also follow the NBA very closely. I like to compare Cole Beasley to a few "three point specialist" in the NBA like J.J. Reddick or Ray Allen. Obviously, their primary goal is to knock down three point shots at a high clip, but they also help space the floor. Take a look at the defense's formation right before the snap of the ball. Look at how much space is given for the receivers to operate in when Cole Beasley is in the game.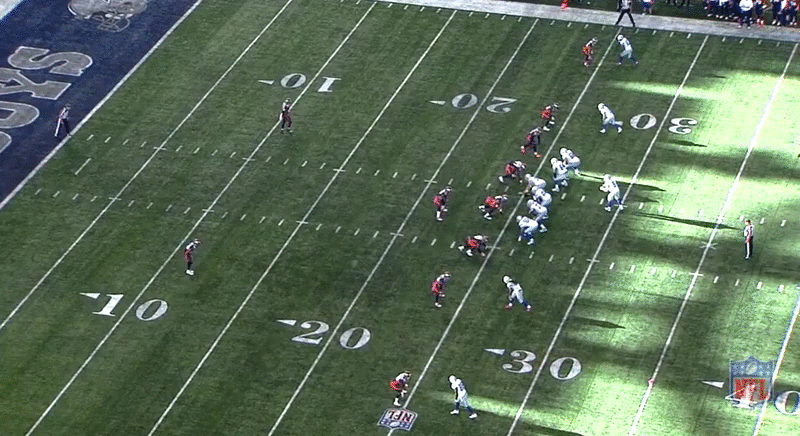 Cole Beasley creates so much separation because he is so quick and it makes for an easy throw for Tony Romo in the middle of the field. This play is designed with Beasley as the number one option because he is too talented to lose to a fourth or fifth cornerback on a team. Whenever the Cowboys needed a few yards on third down and were going against a weak nickel corner, they ran a play similar to this and succeeded nearly every time. Here is another example of that: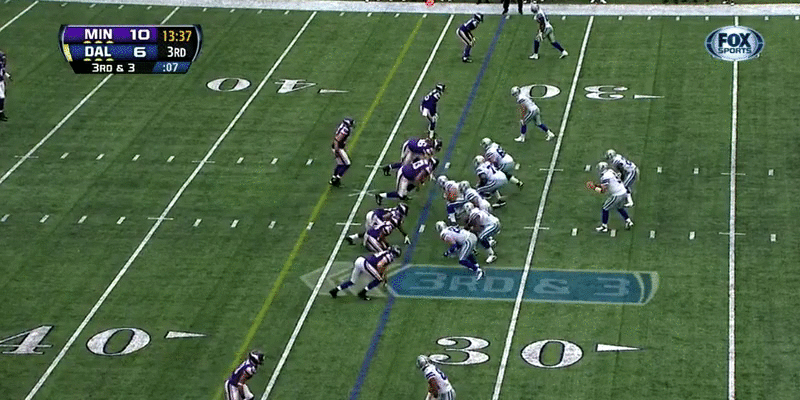 Sometimes, coaches over-think stuff in the NFL. And I understand how it can happen. You always want to give your team the extra "edge." But sometimes, you just need to get the ball into a players hands and let him make the play. Here's an example of that against Denver. The Cowboys throw a bubble screen to Cole Beasley and his sole objective is to beat a much bigger Dominique Rodgers-Cromartie to the pylon. And with a nice block from Terrance Williams, this is simple pitch and catch for Tony Romo and the Cowboys offense.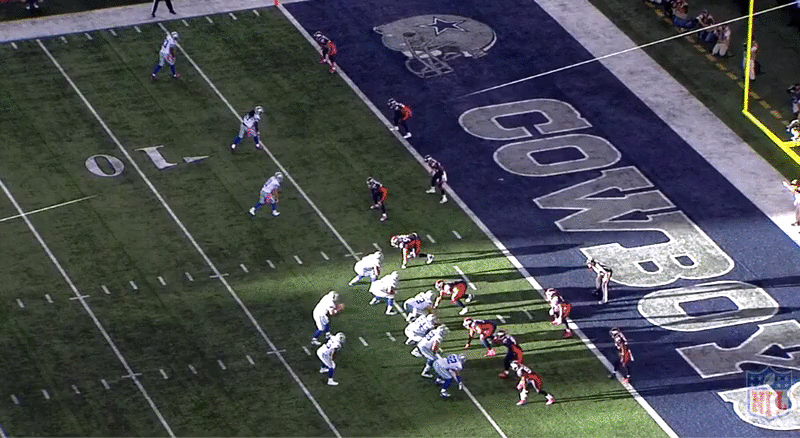 And the last clip I want to show you is what happens when teams are stuck in the wrong personnel against Dallas. The Vikings are actually in their nickel defense on this play, but the Cowboys line up with four wide receivers and Jason Witten. That means a linebacker is responsible for covering Cole Beasley out of the slot. And there isn't a linebacker in the league that is going to make a play on this ball as long as Romo throws it on time. Cole Beasley beats Chad Greenway to the corner for an easy nine yards: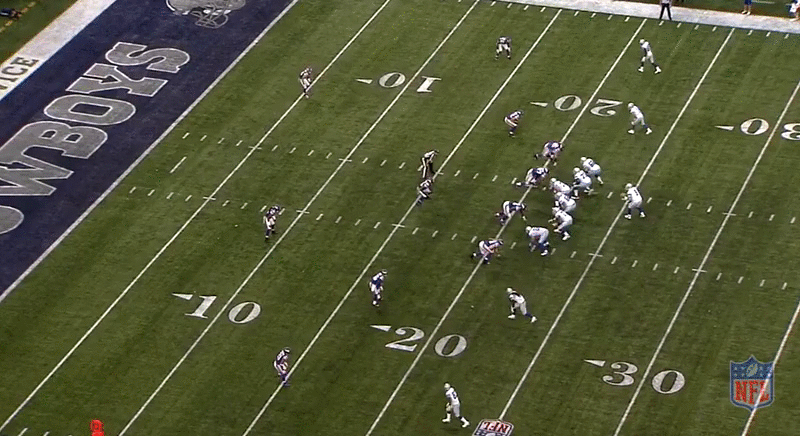 Truth be told, I'm not sure why Dallas didn't use Cole Beasley more in 2013. He was on the field for a total of 210 pass plays (31.5% of the total passing plays) and was targeted 55 times. What's frustrating is less effective players like James Hanna and Miles Austin each played more snaps than Beasley in 2013. But with Austin gone and Dallas likely to need to score more points in order to win games, I suspect we will see a bump in Beasley's usage in 2014.
Don't forget to follow your insiders: Ethan Taylor, Jeff Magnia, Marcus Mosher, Mark Lane, Matt Thornton and Michael Sisemore

Make sure you follow @cover32_DAL and @cover32_NFL on Twitter for all the latest breaking news, columns, blogs and features from the Cowboys and the entire NFL.