This upcoming season is the first one in which a champion will be crowned in college football by a playoff. Because of that, a brand new trophy has been created for the occasion. This is what it looks like, courtesy of ESPN.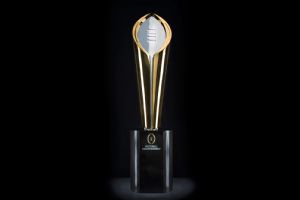 The trophy is two feet tall and is made of 24-karat gold, bronze and stainless steel.
Perhaps it's also my eyesight, but doesn't the trophy look like a woman's nether regions? All the more reason to keep the crystal football.